Blog
Ironclad Grout Sleeves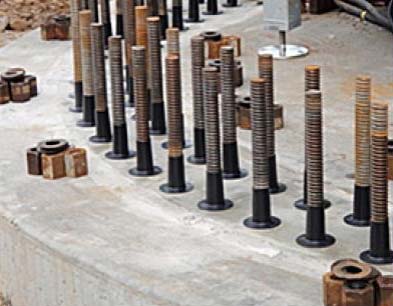 As part of the grouting process, anchor bolts on wind turbine foundations must be protected from exposure to grout for proper tensioning. IronClad Grout Sleeves are the simple and easy solution.
Designed to protect the rod as well as the bolt sleeve from exposure to grout
Quick and easy to install – save labor by simply sliding grout sleeves down over each rod on the foundation rather than cutting, installing and taping foam rings
Does not displace grout – unlike foam rings, grout sleeves do not cause voids in the grout bed
No cutting foam – avoid the safety hazard and lack of precision of cutting foam rings
NTC Wind Energy has been providing foundation solutions for over 20 years. Please give us a call today at 1-800-359-0372 or just select "Get a Quote" on our website at www.NTCWind.com and we will be honored to help you with your product needs.
---
‹ Back