About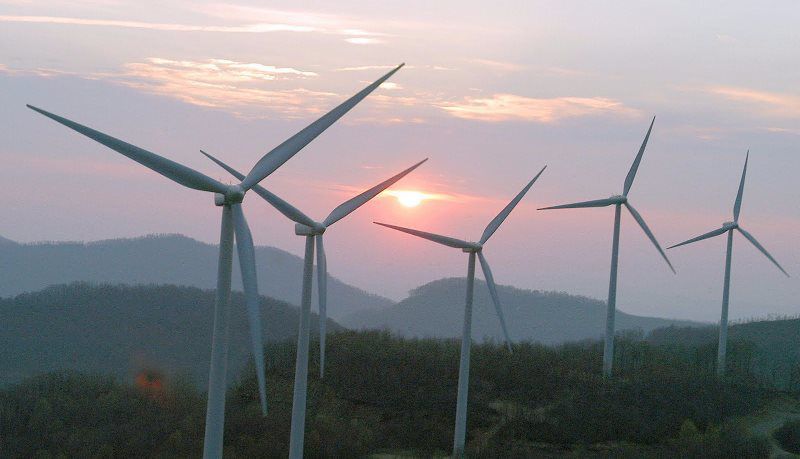 NTC Wind Energy is a subsidiary of J.W. Bruce & Company, LLC., based in Boerne, Texas. We are a small woman-owned family business, operated by Stacey Bruce as President and Joe Bruce as Vice President and General Manager.
Our humble beginning was in Tehachapi, California along with the first experimental utility-scale wind turbines as Norm Tooman Construction, thus the current name "NTC Wind Energy". Back then, there were many improvements and innovations that were needed as the industry grew. We applied common sense solutions to issues that needed to be addressed.
Corrosion was a problem in those days and as wind turbine generators grew in size and required greater tension in the foundation anchor bolts, the corrosion issue became even more critical. Originally, the foundation anchor bolts in wind turbine foundations were painted to arrest corrosion. But the paint interfered with retensioning and did little to prevent moisture from traveling thru the nut and collecting within the anchor bolt sleeves. The bolts also had to be repainted on a regular basis. Our solution was to grease the bolts and seal them with a bolt cap, which eventually became the IronClad Standard Duty Bolt Cap.
As construction spread across the country, there came a need for bolt caps that could perform in extreme conditions such as salt water environments and cold weather areas. To address this need, we developed the IronClad Extreme Duty Bolt Cap. This cap incorporates a quadruple seal including an o-ring and features much heavier material to stand up against falling sheet ice.
Originally, we used standard automotive greases to coat the washer, nut and rod. However, we found that the dropping point of most of these wax-based greases was too low and the grease often melted off the metal and pooled on the flange. Standard greases also tended to string out when being applied and, in the wind, often stained the tower walls along with everything else. The military provided the answer to this problem with a high-dropping point, non-wax grease that is specifically formulated for corrosion protection. This grease stays where it is applied and not only stops corrosion but even reverses it. NTC Wind Energy is your distributor for this specialty grease that has become the standard of the industry.
As a natural progression, NTC Wind Energy developed the first tensioning tools for foundation anchor bolts using the double cylinder and push-plate setup, tensioning foundations all over the country. These days, we are available as consultants for new construction tensioning as well as self-performing retensioning on existing wind projects.
During foundation construction, we discovered that the practice of wrapping the bolts in the grout trough with foam rings was laborious, left unnecessary voids in the grout and was just not very effective in protecting the bolts from grout. From this observation, the IronClad Grout Sleeve was born. These 3 inch sleeves easily slip down over the bolts before grouting, protecting the bolt from exposure to grout while preventing grout from traveling down into the bolt sleeve or up into the flange. They are priced to compare equally to foam rings and save labor while displacing almost no grout in the foundation.
Over the years, NTC Wind Energy has developed many other products and services including rock anchor bolt caps, grease applicators, wiggle bars for P&H foundation anchor bolt packages, miniature load cells for precision tensioning of foundation anchor bolts and bolt restoration services.
NTC Wind Energy is honored to have established high standards in the wind energy industry for the past 20 years and we look forward to serving your needs.
Mission Statement
We're passionate about quality service and innovative, cost saving product solutions for the wind industry.